Night hacking at Science Hack Day Vilnius!
Saturday night hacking at Technarium during SHDV 2017, as reported by opit!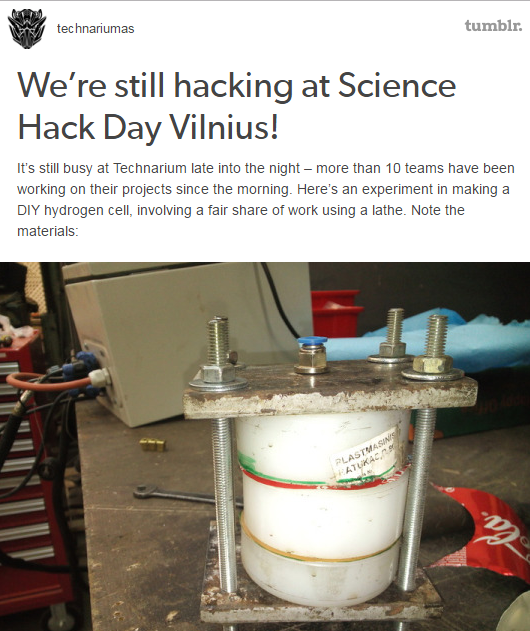 It's still busy at Technarium late into the night – more than 10 teams have been working on their projects since the morning. Here's an experiment in making a DIY hydrogen cell, involving a fair share of work using a lathe. Note the materials:
The fine folks from Kaunas Makerspace have been making hydrogen on the floor:
Here's part of an analogue/digital war game that FIDI team has been working on:
Prototyping the electronics:
A still life at the electronics lab:
A laser cutter prototype by Makeblock team:
Technarium crew also got into the mood: ejs has been milling some parts for the metal lathe:
Still hacking!